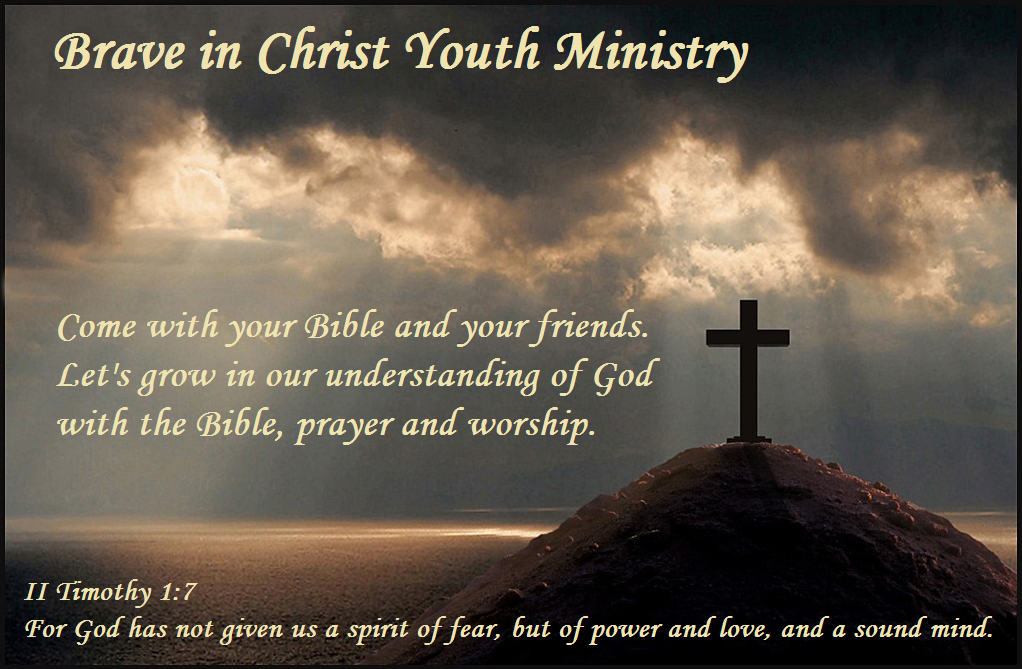 JIBC features Brave in Christ Youth Ministry 
Sunday's 6-7:30 pm; September through May
Located in the main building and features a thirty minute lesson followed by one hour of fellowship, worship and games.
Ages 13 through high school graduation are welcome (6-12th grade).
Youth Group runs during the school year only.
Contact Kimberly Page with questions.
Click here for more information about the JIBC youth group.